Term 4 junior skills program
Geelong and Torquay
TUESDAYS @ Mcdonald Reserve, Reynolds Road, Belmont
THURSDAY @ Torquay Coast Primary School, Torquay

FootyFit is a program designed for skill development, general fitness, and a deeper understanding of Aussie Rules Football for junior boys and girls of all skill levels, aged 8 and above.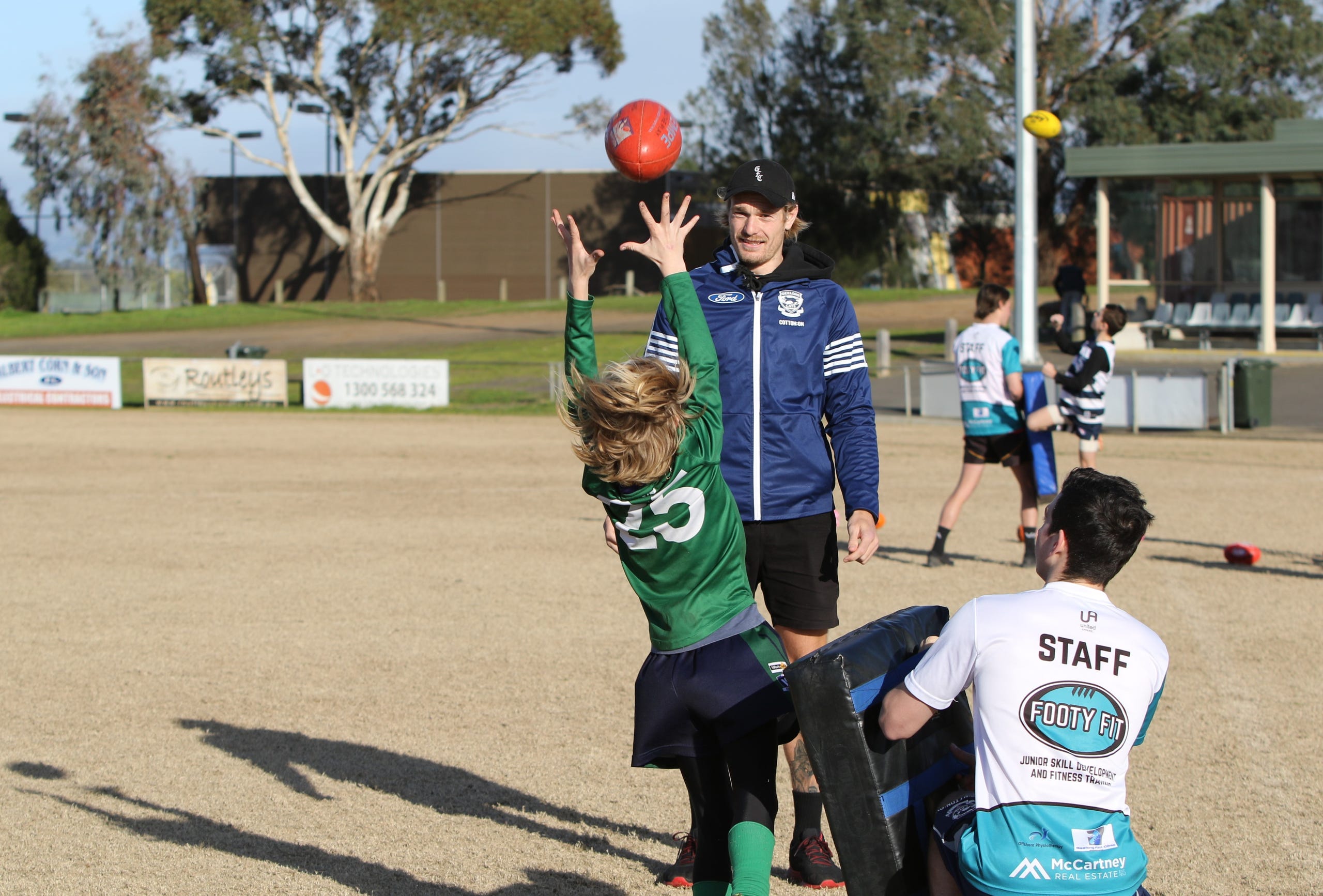 $80 for 6 one-hour training sessions
Our current school term program is run by current Torquay under 13 coach and star local player Zac Hopper in the Geelong region, and focuses on helping our members learn footy techniques and improve their endurance and athleticism while having fun with their peers.

Some of our members play football with local clubs and use Footy Fit to develop their proficiency and aptitude, while others join in for general fitness and fun revolving around everyone's favourite game.