Improve Your AFL Skills with a Professional level 2 Coach in Geelong, torquay and inverloch
Aussie Rules football fitness and skill development programs for juniors in Geelong and Bass Coast regions.

Note: Our group programs are currently on hold due to COVID19 restrictions. Contact us to book a one-on-one coaching sessions.
Juniors Training in Geelong, Torquay & Inverloch with a Professional Aussie Rules Footy Coach
School term 6-week courses and special programs year round
FootyFit is a program designed for skill development, general fitness, and a deeper understanding of Aussie Rules Football for junior boys and girls of all skill levels, aged 8 and above.

Our current school term program is running in the Geelong region, and focuses on helping our members learn footy techniques and improve their endurance and athleticism while having fun with their peers. With a brand new program being launched in Inverloch in Term 4, 2019.

Some of our members play football with local clubs and use Footy Fit to develop their proficiency and aptitude, while others join in for general fitness and fun revolving around everyone's favourite game.


Head Coach: Craig McCaughan
Qualified Level 2 AFL Coach
Former Torquay and Grovedale Senior Coach.
Former AFL Barwon Next Gen Academy Coach

Geelong & Torquay Footy Fit Program Information
Inverloch Footy Fit Program Information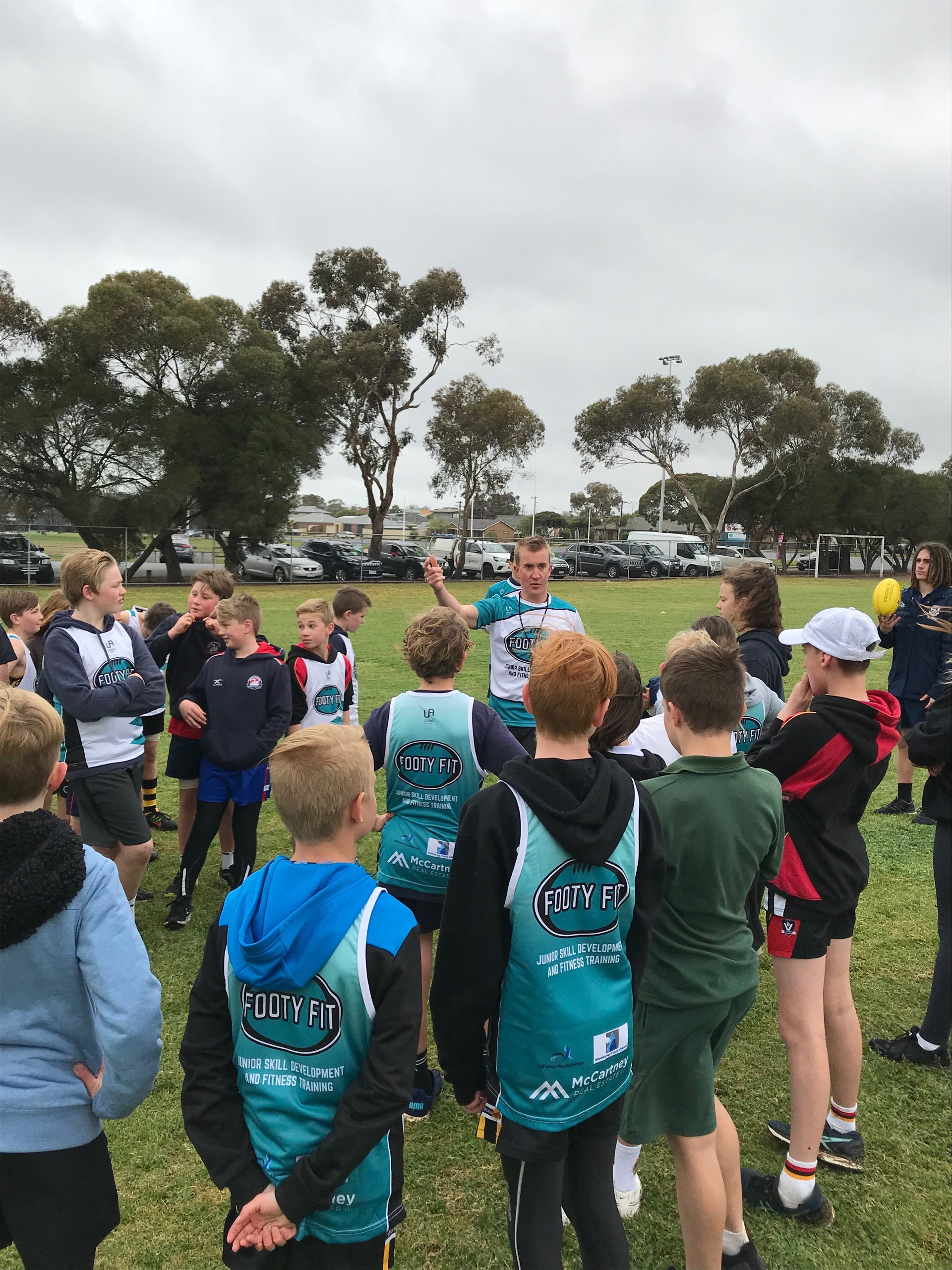 Look the Part
Our high quality training tops are available for purchase in a range of junior and adult sizes.
FootyFit vic on Instagram
Follow @footyfitvic on Instagram for photos of our Aussie Rules training for juniors and the latest news